Boat Building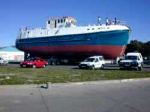 In 1965 the firm Sachal Glass Fibre started building boats at Vredenburg. This was in response to a growing demand in the area for working boats. The relatively new fibre glass technology was used to build boats more quickly than is possible using more traditional methods.

Samuel Antonie Walters of St Helena Bay recognised the need for such an industry.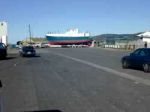 Together with Charles Hutchinson and Alfred Tallie, an expert boat builder, he decided to open a factory. The first two letters of each partner's first name were combined to create the name of this pioneering industry.
They began by building the rowing boats used for handling crayfishing along the coast. In time they tackled larger projects, and today they build deep-sea fishing boats with refrigerated holds. Any type of boat can be built to satisfy the customer's needs and the South African Navy is one of the company's valued clients.
Boats built by Sachal are found as far afield as the Antarctic, Tristan da Cunha, the Seychelles, Mozambique and along the coastlines of many other African countries.
Agriculture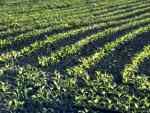 The West Coast is sandy country and the soil is mostly too poor to support any intensive farming.

Consequently farms are large and the main activity is raising sheep.

A number of farmers also keep herds of cattle for slaughter and for milk - the area supports a considerable number of dairy farmers.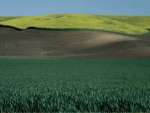 Wheat is grown on a small scale in several places and the cultivation of pasturage, especially lupins, is on the increase.
There are several wheat farmers around Vredenburg and the town has its own grain silo.
Author - Cornel Truter, West Coast Tourist Guide
Photographs: Boats - Greg Miek